Take a business trip to a hotel in Aldershot
2 matched Hotels in Aldershot, Rushmoor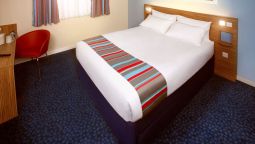 Famously home to the British army, Aldershot in the borough council of Rushmoor is also surrounded by some of Hampshire's best countryside. A trip to Aldershot means fresh air and plenty of insight into British military history. Aldershot is located just an hour away from London with all the benefits of the city, while the Aldershot hotels cater for business trips offering conference venues, meeting rooms and all up to date communication equipment.
What does Aldershot offer me outside of office hours?
Extensive barracks house soldiers from around the UK, and the army's presence will be obvious when strolling around town. Shop on the pedestrianized area of Union Street and Wellington Street, or spend a rainy day inside the Westgate Leisure Park. Catch a show at one of the town's small arts venues or get out in nature. Thanks to the army's presence, local land is preserved, and the Rowhill Nature Reserve is a popular spot with nature-lovers. There are many traditional pubs in Aldershot, or you could end the day by going to one of the town's many restaurants which offer food from around the world.
What does Rushmoor specifically offer the business traveller?
With London just an hour's drive away, Aldershot is perfectly located for trips into the capital. The Aldershot Garrison Show is held annually, and there are several conference venues in the town, making business meetings simple to plan. The nearby Farnborough International Air show is another popular yearly event, and the Farnborough International Venue and Events hosts a three day engineering and electronics event.
What sites should I see when I stay in a hotel in Aldershot?
When you make a business trip to a hotel in Aldershot, be sure not to miss the West End Centre. Billed as being one of the UK's best entertainment venues, it really does offer something for everyone. The Rushmoor Arena is the home of short-circuit motor racing, but for more of a tranquil day off, head to the Brickfields Country Park to see how the locals have developed an unofficial rubbish tip into a pretty conservation area. The Aldershot Military Museum is a must-see attraction offering a pictorial history of the British Army from its birth in 1854. Period furniture and a collection of everyday objects tell the fascinating story.