Why you should book a hotel in Ashbourne
2 matched Hotels in Ashbourne, Derbyshire Dales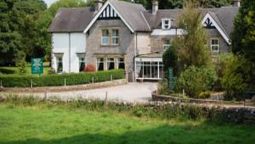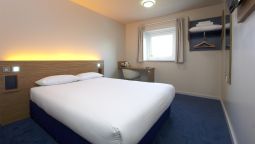 An idyllic market town on the beautiful Derbyshire dales, Ashbourne is known as the 'gateway to the Peak District'. Known for its cobblestone streets and historical importance, Ashbourne first gained repute in the Georgian era, when it became a trendy getaway for the upper classes. This town is ideally situated for those seeking a peaceful and relaxing business getaway surrounded by natural tranquillity. In addition to a strong railway network, the region offers alternative transportation options, with several cycling and walking routes. Book a hotel in Ashbourne to take advantage of all the region has to offer.
What gives Ashbourne its unique identity?
Bordering the south of the Peak District, Ashbourne has an oceanic climate, with mild summers and cold winters. The exquisite location is enhanced by the River Dove flowing central through the town, providing you with a peaceful setting while you do business. Although the town centre itself is small, the splendour of its surroundings and historical landmarks are not to be underestimated. With a close-knit, friendly, and helpful community, you are sure to feel welcomed during your business stay in Ashbourne.
What makes Ashbourne a great centre for business?
The stunning scenery of Ashbourne, overlooking the beauty of both Derbyshire and the Peak District, is not to be missed. Furthermore, Ashbourne is closely situated next to the popular town of Dovedale. The historic and traditional outdoor market hosted twice weekly on the cobbled streets brings diversity and broader opportunities to this idyllic town. Furthermore, Ashbourne has been recognised as a 'Fairtrade Town', with many of the local businesses, shops and organisations supporting fair trade.
What can I discover when I book a hotel in Ashbourne?
The fascinating history and natural surroundings ensure that Ashbourne has an exciting range of experiences to offer. As recent development in the area has brought new retail units and luxurious eateries, Ashbourne is the perfect place to indulge in comforting food and drink. For a perfect outdoor excursion, step out of your Ashbourne hotel and stroll along the trails of Dovedale and take in the stunning scenery. If you prefer to stay in town, enjoy the rare antiques Ashbourne's very own street markets have to offer. For an unforgettable indoor experience, visit the National Trust Museum of Childhood and reminisce back to your school days.