London is easy with a hotel in Chelmsford
2 matched Hotels in Chelmsford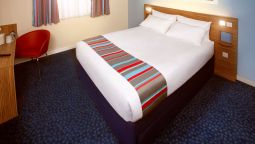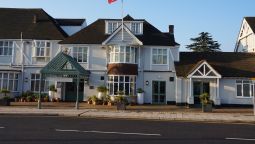 Chelmsford is a busy, urban city in the county town of Essex. Situated in the south east of England, Chelmsford has a maritime climate with warmer summers and less rainfall than the rest of the UK. Historically Chelmsford was a leading agricultural and market town, but now enjoys a predominant business population. With modern redevelopments and an excellent selection of transportation, Chelmsford has boomed. It is also home to Anglia Ruskin University, and holds spectacular national events including music festivals and horse racing. Book a hotel in Chelmsford on your next business excursion to London.
What will I find if I book a hotel in Chelmsford?
Chelmsford was only granted city status in 2012, and is highly regarded as an important centre for industry. Although it is largely commercial, Chelmsford has also been awarded Fairtrade Town status, allowing both mainstream and independent businesses to thrive. With a superb location bordering both London and Kent, Chelmsford offers a broad range of business opportunities.
Why should I choose Chelmsford as my next business destination?
Chelmsford is particularly attractive as a business destination due to its quick and convenient connections to other major UK cities, including a 30-minute train journey away from central London. Home to the headquarters of the Essex Police and Essex County Council, this bustling city also contains a variety of national and international companies. To allow ease when travelling, Chelmsford has regular and reliable bus, railway and road links. For a diverse and unique business stay, book a room in one of Chelmsford's many luxury hotels.
What can I discover from my hotel in Chelmsford?
Being Essex's only city, hotels in Chelmsford offer access to many urban and rural activities that will leave you spoilt for choice. Immerse yourself in the idyllic beauty of rural Essex with a stroll around Hylands House and Garden Hyde Hall. With over 500 acres of parkland and gardens, the reaching views of countryside and big blue skies are an experience not to be missed. If you'd prefer a historical excursion, visit Chelmsford Museum filled which regularly features fascinating displays and exclusive exhibitions. As well as two state-of-the-art shopping centres, Chelmsford is also home to many different fine dining establishments. Take a trip to Hannington Reservoir, with a variety of refreshments and stunning views over the reservoir, this is the perfect spot for a relaxing afternoon.