Planning a stay with a hotel in Middlesbrough
2 matched hotels in Middlesbrough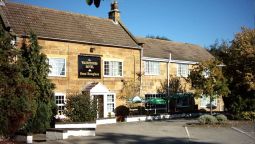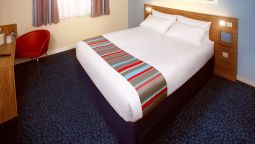 Middlesbrough is home to a good selection of quality hotels, ideally suited to business travellers in the area. Handily located for easy access to the busy Teesport area and the North East of England Process Industry Cluster (NEPIC) (this is a relatively new name for the chemical industries which have dominated the town's economy for decades), Middlesbrough remains an attractive town, surrounded by the beautiful countryside of the North Yorkshire Moors. You can expect to find many hotels in Middlesbrough which are used to accommodating business travellers and offer standard conference and recreational facilities.
What can I do in Middlesbrough while on business?
Middlesbrough, like many towns in north east England, is passionate about its sports teams. Middlesbrough FC, the local football team, play their Saturday afternoon home matches at the town's Riverside Stadium. If you prefer taking part in sports to watching them, Middlesbrough Sports Village is home to an indoor gym, football pitches and tennis courts. Stay at a hotel in Middlesbrough and you'll have easy access to the North Yorkshire Moors, a popular destination for walking and cycling.
Why should I choose Middlesbrough for business?
Business activity in Middlesbrough revolves around the chemical industry and the busy Teesport area. Teesport is one the UK's largest ports, handling over 40 million tonnes of cargo every year. If you have business at Teesport, Middlesbrough is the ideal place to stay. Many local hotels serve as venues for the trade fairs, conferences and industry events which take place in town annually. NEPIC hosts a number of chemical industry events throughout the year, while the Riverside Stadium hosts the annual Teeside Business Show, promoting the best the region has to offer.
What can I see while staying at a hotel in Middlesbrough?
Once the meetings are over, there is plenty for you to see while staying with a hotel in Middlesbrough. The town's industrial heritage is worth exploring, particularly the transporter bridges over the River Tees. You can still take your car over the Tees Transporter Bridge, built in 1911, or take a trip in a glass lift to the top of the bridge itself. Middlesbrough is rightly proud of its native son, Captain James Cook, and you can visit his birthplace museum in the town's Stewart Park.