Finnish hospitality with a hotel in Porvoo
3 matched Hotels in Porvoo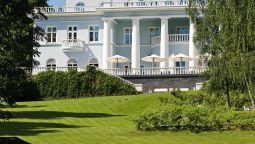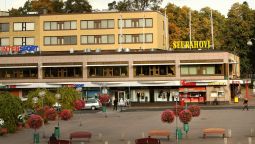 Porvoo is a pretty city near Finland's south coast, which is famous for its riverbanks lined with idyllic red wooden houses. Dating back to medieval times, Porvoo used to be an important trade centre and these charming buildings were used to store goods arriving from distant lands. The city's long and fascinating history can be felt in its pretty cobblestoned streets and tranquil atmosphere, and many hotels in Porvoo are situated in beautiful historic buildings. Porvoo is easily accessible and can be reached in under an hour by car or bus from Helsinki. You can even arrive by boat in summer.
What facilities can Porvoo offer business travellers?
If you're looking to take a business trip in a quiet, inspiring location, Porvoo is the perfect place to get away from it all. You will be able to focus on your work with very few distractions, yet at the same time have everything you need right on your doorstep. Old Porvoo is home to many cafés and restaurants and the city's hotels often offer their own traditional Finnish sauna and wellness facilities. Porvoo's distance to Helsinki means you can attend all the trade shows, conferences and business meetings Finland's capital has to offer, while having the perfect post-work location to wind down at the end of a long day.
Which cultural highlights will I find in Porvoo?
Porvoo Cathedral, in the heart of the old town, is an impressive building with an even more impressive history: it has burnt down numerous times since being built in the early 15th century, most recently in 2006. The Old Town Hall Square boasts a lively market selling local produce. Various other concerts and events take place throughout the year, including a delightful Christmas market.
Which other activities can enjoy during my Porvoo hotel stay?
No matter the time of year, you will find plenty of activities close to your Porvoo hotel. Adventure-seeking travellers can choose from a wide variety of activities and watersports, such as cycling, golf, horse riding, stand up paddle boarding (SUP) and fishing – or ice-fishing in winter. Alternatively, you can immerse yourself in Porvoo's spectacular natural surroundings and wildlife with some hiking or birdwatching. You may also be able to admire the stunning autumn colours or, if you are very lucky, marvel at the northern lights.