Why should I stay in a hotel in Chaumontel?
2 matched hotels in Chaumontel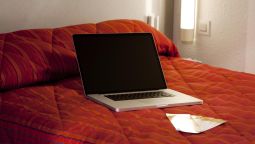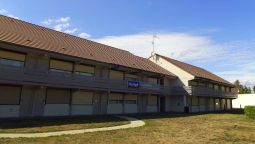 The small town of Chaumontel in Val d'Oise is located in the north of France, near Paris. Bisected by the L'Ysieux river, the town is part of the famous Oise Regional Natural Park. The park protects some of France's most valuable cultural and natural heritage, and is situated within commutable distance of Paris' commercial metropolis.
What can I discover near my hotel in Chaumontel?
The origins of Chaumontel date back at least a thousand years, and still the region bears the traces of the Frankish and Merovingian periods during which France's history was especially vibrant. Merovingian tombs unearthed here can be seen in the local museum, amongst the treasure-trove of French heritage that awaits you at Oise Park.
What will my business experience be like?
The Community Commons of Chaumontel committed to boost the economic environment of Chaumontel by developing a business village, situated in Chemen de Coye-la-Forêt. Now over a decade later, the village is home to several businesses, including Lyonnaise des Eaux, Iris, Nexxia and Sylvain Companion Foundry. Historically an industrial town, Chaumontel has had a market since the middle ages. Today Chaumontel's business park is still mainly colonised by businesses operating in the industrial sector. The park is organised to provide businesses with everything they need to flourish in Chaumontel, including guidance about the local market, networking and low-cost office and retail space. The city's location in Oise offers executives access to one of France's most beautiful and culturally enriching national parks, within spitting distance of Paris' business district La Defense.
What else can I do from my hotel in Chaumontel?
There are innumerable clubs to join in the picturesque city of Chaumontel. They range from billiards to jujutsu and arts and culture. The events programme in the city is constantly changing, and includes something that will please everyone; from stand-up comedy to flea markets. Soak up the historic atmosphere of Chaumontel at its 14th century castle, where you can trace the fortunes of the local nobility across the centuries, and look them in the eyes at the Chantilly Conde Museum within the castle grounds, which is full of their portraits. Even if history isn't your thing, the castle is also remarkable for its gardens and its café offers excellent patisserie. Broadening your scope a little will present you with the almost endless cornucopia of leisure options that Ile-de-France has to offer.