What to know about a hotel stay in Massieux
2 matched Hotels in Massieux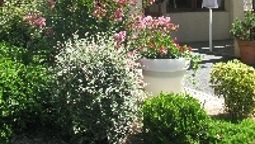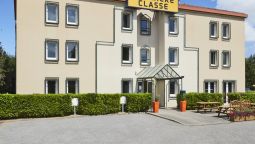 Just outside the commercial and cultural centre that is Lyon lies the small town of Massieux. Massieux is a peaceful complement to France's top financial centre outside of Paris, for around 30% less cost. Located in the centre of Europe, Massieux attracts businesspeople from the world over, with its research puissance and France's second most successful business park. Escape Lyon to stay in a hotel in charming Massieux.
What is unique about the city?
Situated on a gently flowing river, Massieux produces excellent wine, which you can sample at the wineries that are still situated around the town. The origin of the name 'Massieux' is obscure. Some say that Abbot Gringoz's use of the word 'misellus' in early records morphed into 'Maissia'. Today, the town is one of many traditional destinations in the Rhônes-Alpes region of France. For local markets, head to Trevoux on Saturdays or Neuville-sur-Saone on Fridays. Each village is a mere 4km away.
What can I expect from business life here?
Massieux has been developing its infrastructure and services for some years. The city takes a mature and sustainable approach to urbanisation, promoting business activities through taxation that preserves purchasing power, and offering support for start-ups. The international business hub of Lyon is just down the road, and studies show that this is France's top destination for executives. The city is the base for international companies Emirates, Renault Trucks, Sanofi Pasteur, and Euronews. Lyon has two major business schools, and competitive research strength in life sciences and green technologies, drawing professionals in these sectors from across the world. The superb transport infrastructure in Lyon makes Massieux a minimal commute from Lyon-Saint Exupéry Airport.
What else is there to do from my hotel in Massieux?
Head out from your Massieux hotel to go row out on the tranquil River Saone for a true break from the hustle and bustle of business life. Or hack through the stunning countryside that surrounds Massieux and set your heart racing, along with your horse. If you are more the tennis type, you can enjoy the town's state-of-the-art courts. There is also a well-stocked gym and a stadium that hosts seasonal sporting events and is well-attended by the local community. Saint-Barthélémy Church is a classic Romanesque church that holds excellent classical concerts on weekends.