What a hotel in Montagnat has to offer you
2 matched Hotels in Montagnat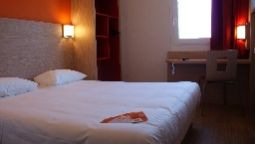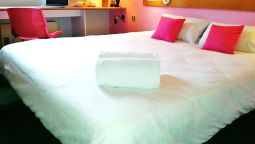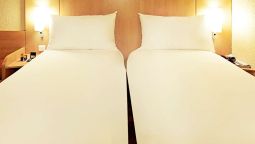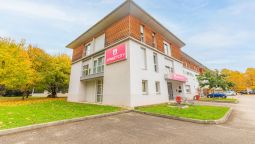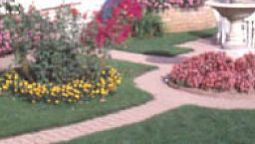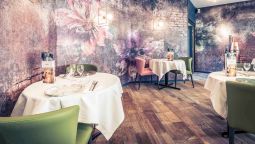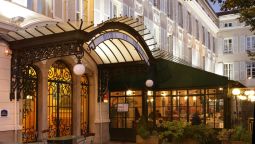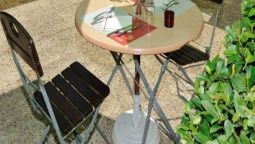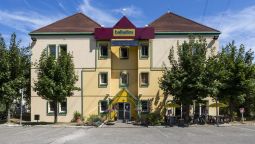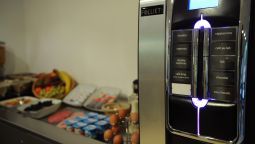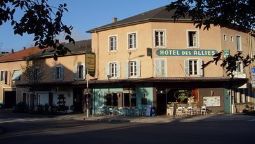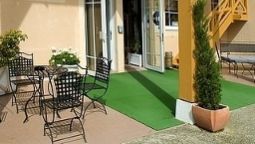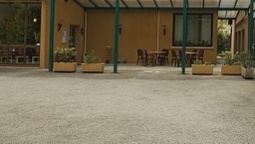 The bucolic commune of Montagnat lies in the Ain department (Rhône-Alpes region) of eastern France. A 15-minute drive away is the department capital, Bourg-en-Bresse, which offers visitors numerous attractions. A hotel in Montagnat serves as a gateway to Lyon and Geneva, and is an ideal base for business travellers in eastern France.
Why should I visit Montagnat on my next business trip?
Montagnat is perfectly placed to experience the wonders of the Rhône-Alpes region of France. Bourg-en-Bresse's pedestrianised streets will lead you to 18th-century townhouses and traditional French bistros. The 16th-century Royal Monastery of Brou, a French national monument, merits a visit, with its marble effigies and coloured roof tiles. The peaceful Seillon Forest is close to Bourg-en-Bresse.
Where can I find the big business events around Montagnat?
A short ride from Montagnat is the Gare de Bourg-en-Bresse railway station, which offers direct high-speed rail connections to Lyon, Paris, Strasbourg, and Geneva. The A6 route will get you to Paris in four hours, while the A42 will take you to Lyon in less than an hour. Montagnat is an ideal base for the trade shows and fairs in Lyon, such as Equita Lyon, Bikeexpo, Salon Pollutec, and Art3f Lyon. The Palais des congrès de Lyon is one of the most important convention centres in the region.
What else can I see around my hotel in Montagnat?
Venture out of your Montagnat hotel to enjoy the outdoors and rent a car. On an off-day, drive up to the extensive Dombes Plateau, replete with castles and villages. With more than 1,000 lakes, the area is a paradise for anglers and bird-watchers. The medieval walled town of Perouges is one of France's most beautiful, boasting high gates, cobblestone streets, old stone houses, and a fortified church. 38km from Montagnat is Mâcon, a small city along a strategic trading route with over 2,000 years of history. Built in the neo-Romanesque style, the Cathedral of Saint Vincent defines the city's skyline. The Mâcon wine routes are some of the most spectacular in France. Belleville, which lies on the Paris-Nice biking route, is worth a stop for the Church of Notre Dame and the Hôtel-Dieu, which was once a hospital. After a day of exploring, enjoy a meal in a traditional Montagnat bistro.