Why should I stay in a hotel in Trappes?
2 matched Hotels in Trappes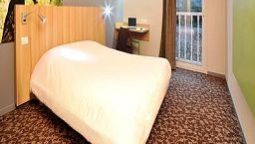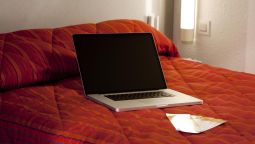 Less than 30 kilometres outside of Paris is the superb city of Trappes, a vibrant hub for both business and leisure. Trappes offers executives a more sustainable and balanced alternative to staying in Paris' centre, with a broad range of community and leisure opportunities, and top-notch business parks.
What can I discover near my hotel in Trappes?
The heritage of the city is closely linked with its railway and strategic location just outside of Paris. Trappes is one of lle-de-France's most desirable locations because of its excellent connections, diversity and the high standard of living it offers its 30,000 inhabitants. Over a thousand companies and the University of Versailles Saint Quentin make Trappes a viscerally exciting Parisian suburb.
What can I expect from business life?
Situated in the Yvelines area of Paris, just under 30 kilometres from the capital's centre, Trappes has a direct line into La Defense financial district. The business community in Trappes consists of around 16,000 employees, and six different urban zones that support different business sectors. All enjoy superb links with Paris. Trappes' largest business park, Chrysalead, offers businesses offices, workshops and a nursery, as well as a varied programme of business and leisure events throughout the year. The vibrant community there has assisted 80% of start-up companies launch their businesses at the park, and helped them survive more than five years. A significant improvement when compared with the national average of 50%. Chrysalead has supported nearly a hundred successful companies since opening. The corporate village offers you a secure platform for business development, and comfortable and inspiring work surroundings.
What else can I do from my hotel in Trappes?
One of the most unusual past times on offer in Trappes is its Ludoteque, or games café, where you can rent board games and play them right there in the café. There is also a crèche on site, which is devoted to fun for parents and children. Scale the climbing wall at Trappes' gleaming sports centre, or take a dip in the pool after work. Visit Merise, the local concert space for a gig, or Grenier a Sel cinema to indulge in the latest blockbuster or art house classic. There are also a number of excellent art workshops available throughout the city for both children and adults of all skill levels, so your creativity won't be limited to the boardroom.