Business hotels in Villeneuve-Saint-Georges
2 matched Hotels in Villeneuve-Saint-Georges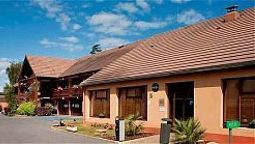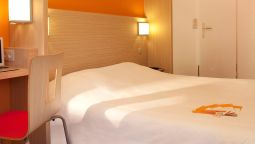 Situated in close proximity to Paris's financial hub, Villeneuve-Saint-Georges hotels offer a comfortable alternative for executives working in the capital. On top of this, the town offers its own set of business activities, networking events and business parks to augment the plenitude of local commercial activity. In Villeneuve-Saint-Georges, you will find a historic yet dynamic town set in a stunning and strategic location on the River Seine.
What can I discover?
The origin of Villeneuve-Saint-Georges can be traced all the way back to Neolithic times, but it also has a Roman history. More recently, during the French Revolution, it was the chief town in the Canton, making it a spiritually and economically significant settlement.
What can I expect from my business experience?
There are almost 2000 businesses in Villeneuve-Saint-Georges. The city enjoys excellent access by road and rail to the economic centres of the region. The commercial hub is in the centre of Paris, but almost a third of businesses and urban development projects are scattered further out. There are five business parks in the area: Plateau, Flanders, Triage, Graviers and Near Hospital. Each is dedicated to a different business sector and all are well served by public transport, making it easy for visiting executives to navigate between different places. The major sectors are industrial and logistics, though there are also a number of manufacturers based in Villeneuve-Saint-Georges – Philips France has a headquarters here, as do Conforama and Polyclinic. The local economic development service is proactive about fostering economic activity in the city, providing a range of support services for international investors and start-ups.
What is there to do from my hotel in Villeneuve-Saint-Georges?
Indulge in some culture during your stay in a Villeneuve-Saint-Georges hotel. Accommodating over 500 people, the Southeast Theatre provides entertainment suited to all ages and tastes, and is used for concerts and cinema as well as theatre. The programming is varied, so you can keep coming back and never have the same experience twice. Space Andre Bouquet is a contemporary art space with an innovative approach to curation, hosting a range of exhibitions throughout the year. A number of creative clubs meet here, including an artists association, which results in a fertile creative atmosphere. The town organises an annual sports trophies ceremony as well as the Urban Trail St Georges, a 10-kilometre race across both urban and more rural terrain.