Stay in a Haveri hotel on your business trip
2 matched Hotels in Hāveri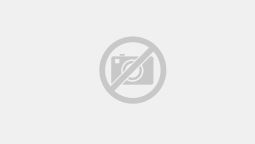 Best known for its Byadagi red chillies and garlands made of cardamom, Haveri is a small town in the state of Karnataka, India. It is a place that dates back to the pre-historic age, and it is said that there were about 1000 mathas, or holy religious places, present in the region in the olden days. If you are planning to visit this part of India, booking a business hotel in Haveri is a good idea.
What are the places I should visit in Haveri?
Being a place of religious importance, both the town and district of Haveri are dotted with historic sites and attractions. The Siddheshwara Temple Hukkeri Math, Tarakeshwar Temple and Shri Banashankari Devi Temple are some of the most famous tourist attractions in the area and feature amazing architecture of the ancient days. One unique place that you must visit while in Haveri is the Utsav Rock Garden. With over a thousand life-size sculptures, this garden has several world records and is a place that you cannot miss exploring, even if you are on a business trip.
What are the amenities and trade shows I can enjoy in Haveri?
It takes approximately seven hours to reach Bangalore from Haveri if you travel by train. This metropolitan city hosts a number of trade shows and expos. The Bangalore International Exhibition Centre and the KTPO Trade Centre are two important venues for any business traveller hoping to create a strong network in Karnataka. Most business hotels in Haveri offer a number of amenities such as a convenient location, Internet service, parking, laundry and a 24-hour front desk. The best thing to do is to choose one that is closest to your place of work while in Haveri.
What are the points of interest to see during my stay in a Haveri hotel?
Even if you are in your Haveri hotel on a business trip, you can spend time after work exploring the lovely town and the attractions located in and around the place. If time permits, you can visit Bada, the birthplace of Kanaka Dasa - a poet and musician. The Bankapura Peacock Sanctuary nearby is an excellent place for relaxing if you love spending time outdoors. This sanctuary shares space with the remains of Bankapura Fort which is a historic location.