What to expect from booking a hotel in Manali
3 matched Hotels in Manāli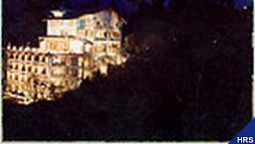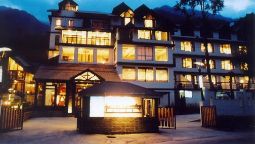 A beautiful hill station located in Himachal Pradesh, India, Manali in nestled in the spectacular Beas River Valley and serves as a gateway to other well-known destinations like Leh and Spiti. The small resort town is known for its natural attractions, historic sites, and outdoor activities — tourism is a major local industry, in addition to apple and plum cultivation. Booking a business hotel in Manali is a good idea when you want to visit the town for work and yet have a relaxing time with all necessary amenities during your stay.
What are the must-visit places in Manali?
This bustling town in the Kullu Valley attracts thousands of travellers every year who want to enjoy the snow, visit the 4,000m high Rohtang Pass, pay their obeisance at the Hidimba Devi Temple, or go for work-related trips. While in Manali, there are a few places that you cannot afford to miss. These include the Solang Valley for some fun time outdoors, the Manali Sanctuary to spot wildlife, the Bhrigu Lake, Pandoh Dam, and the Great Himalayan National Park. If you plan to spend a day off in between your work, you can step out of your hotel in Manali for a sightseeing tour or simply take a stroll on Mall Road to collect souvenirs.
What can I look forward to in Manali?
Quite well associated with serenity and natural beauty, Manali plays hosts to several spiritual retreats, travel-related annual activities, and similar events. During a business trip here, you can also explore some of the local festivals like the Hadimba Devi Festival in May and Dussehra Festival during October and November every year. These events are of special significance to residents, and the town also tends to get busier during these times due to visitors the festivals attract. If you wish to reserve a hotel around these times, we recommend getting your bookings done in advance.
What are some interesting things to do during my stay in a Manali hotel?
While staying at a hotel in Manali for work, be sure take some time out to enjoy the beauty and culture of the place. The local Tibetan monasteries can be very soothing to visitors, while a soak in the natural hot springs just outside of town is an experience that can't be missed.