Business trip to a hotel in Letterkenny
3 matched Hotels in Letterkenny, Donegal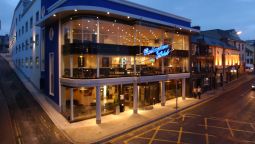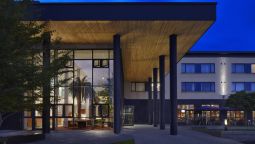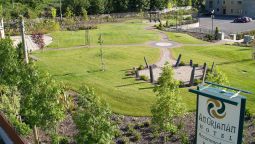 Letterkenny is the largest and most populous settlement in the Donegal County in Ireland. Whenever you are planning to explore the Glenveagh National Park or the Fanad Peninsula, this city serves as a perfect base for your business trip. The major contributors to the economy of this city are retail and industry. It is considered to be North Donegal's main commercial centre and houses numerous legal firms and financial institutions. Choosing to stay in a hotel in Letterkenny is a convenient thing to do when you are on a business trip in Donegal.
Which famous attractions in Donegal should I see?
When you want to explore the city after your work is done, you have a number of options. Donegal County Museum is one of the famous attractions that you must visit when in Letterkenny. It is home to a captivating display of artefacts, right from the prehistoric period to the early medieval period. Visit the Market Square to see the monument that commemorates the 'Hiring Fairs' that were held so that farmers could hire help to work on their farms. When you are craving a pint, visit McGinleys Bar that is renowned for its fantastic pub atmosphere.
Where can I do business in Letterkenny?
The REN NET Renewable Energy Trade Show is held at Letterkenny. This show brings together green energy experts from across the country. The Letterkenny Chamber also hosts a number of trade shows and business events. When you are visiting Letterkenny for work, staying at one of the business hotels ensures that your trip is productive. Some of the best business hotels in this city are located very close to the city centre and are renowned for providing exceptional service and free high speed Internet access.
Which attractions can I visit near my hotel in Letterkenny?
Staying in a hotel in Letterkenny, Donegal ensures that you are close to some of the most popular attractions in this city. St. Eunan's Cathedral is definitely worth a visit – it not only dominates the skyline of Letterkenny, but is also the only cathedral in the whole of Donegal County. When you are at the Cathedral Square, do not forget to check out the Celtic Cross – the largest one in Europe.