What a Naha-shi hotel offers business guests
2 matched Hotels in Naha-shi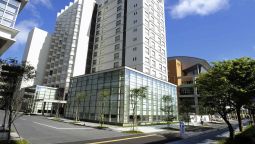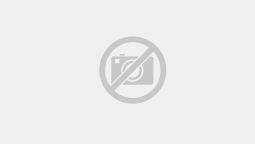 Opting for a hotel in Naha-shi will place you in the heart of the vibrant capital of Japan's southernmost prefecture, on the west coast of Okinawa Island. In Naha-shi, you will find yourself steps away from all of the city's main points of interests, whether for business or pleasure. With Naha International Airport (OKA) less than 5km from your hotel, you can check in and board your flight in no time at all.
What attractions can I see during my stay in Naha-shi?
If you are on a work assignment, a centralised hotel will give you that extra edge you're looking for. Concierge services, well-appointed meeting rooms, and catering are at your disposal to ensure prosperous gatherings. After work hours, there are several activities to choose from. For a good workout, walk along Shrikinjocho Stone-Path Road, Naha-shi's first road. It offers scenic views of Shujiro Castle and the royal garden on either side. After breaking a sweat, tasty dishes can be sampled at places such as Sakaemachi Arcade, where freshly prepared delicacies are served by vendors on the colourful streets.
What trade fairs can I attend in the area?
One of the main event venues in the area is the Okinawa Convention Centre, just 10km from the centre of the city. With space to accommodate up to 5,000 people, its multi-functional rooms can cater to all tastes. An adjoining restaurant, beach, and marina allow for any concept to be realised. Naha-shi's booming, multifaceted commerce attracts some of the world's best events, such as the annual International Conference on Intelligent Informatics and Biomedical Sciences.
Which else can I see around my hotel in Naha-shi?
Within walking distance of your hotel in Naha-shi, you'll find the Okinawa Prefectural Museum & Art Museum, a must see for any first visit to Okinawa. Its comprehensive displays transport you to the humble beginnings of the island and walk you through its entire evolution to present-day Naha-shi. In addition to the historical exhibitions, there are rare impressionist art collections to enjoy, worth a look on their own. Next on the list is Shurijo Castle, a medieval Japanese landmark dating back to the Ryūkyū Kingdom. Watch traditional Okinawa dances performed in the square, as English-speaking guides tell the story of the region.