What to expect from your hotel in Wanaka
2 matched hotels in Wanaka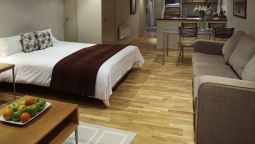 Wanaka is a town that is located in the South Island of New Zealand in the Otago region. If you want to explore the Mount Aspiring National Park, Wanaka is the ideal base for you. Previously known as Pembroke, this town is situated on the Roys Bay at the southern end of Lake Wanaka. Wanaka is a great city to conduct your business in due to the positive community as well as the spectacular business opportunities. You can take advantage of this by booking a hotel in Wanaka for your business meetings and deals.
What places should I visit in my spare time in Wanaka?
It doesn't matter if you are on a work trip to Wanaka, you can still explore much of this city in your spare time. Mount Aspiring National Park is very close to this city and is considered to be a hiker's paradise. Take a short walk and marvel at nature at its best. Some other activities that you can enjoy in Wanaka include skiing, wine-tasting, fishing, and golfing.
What amenities do the best business hotels offer to me?
There are so many options to choose from when it comes to the best business hotels in this resort town. Most of these hotels are renowned for their high quality service and outstanding amenities. Some of the hotels offer you the opportunity to stay right on the crystal clear Lake Wanaka, while others offer amenities like free parking, a swimming pool, and a fitness centre. The Wanaka A&P Show is the largest agricultural and pastoral trade show in the country with over 35,000 attendees and 450 trade stalls. Another trade fair, which is great for business travellers who want to network, is the NZ Mountain Film trade show where importers, manufacturers and owners set up stalls to showcase their latest adventure gear products.
Why should I stay at a hotel in Wanaka?
Along with the many amenities offered at the hotels in Wanaka, staying here also ensures that you are close to numerous attractions. The entire Lake Wanaka region has a lot of adventurous activities on offer for you such as paragliding, mountain biking, and kite surfing. If you are an adrenaline junkie, you can opt for the 3600m tandem skydive in your spare time.