Hotels in Krasiczyn for style and comfort
1 matched Hotels in Krasiczyn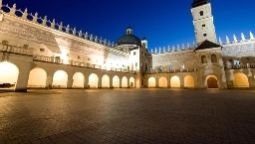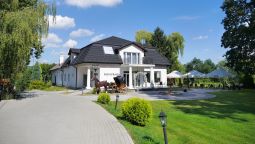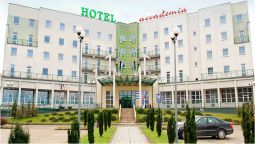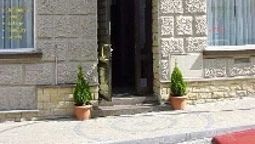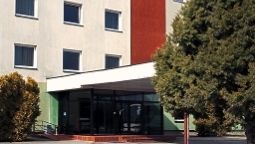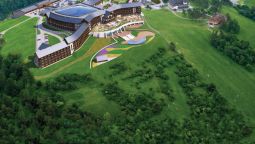 Krasiczyn is a small village in south east Poland, with a tiny population of around 440 people. It's best known as the site of the famous Krasiczyn Castle - a palace built by Galleazzo Appiani during the Renaissance period. Hotels in Krasiczyn offer beautiful scenery; the town sits in the middle of the San Valley and on the edge of the foothills of Przemyśl. Approximately 7,000 hectares of Krasiczyn is covered with lush green forest and bush land.
What are the highlights of Krasiczyn?
Amongst the rich greenery in Krasiczyn you'll find a number of rivers and streams to explore. These have become popular walking routes to cover, and are populated by a number of bird and fish species that nature lovers might like to spot and take pictures of. But the area's central attraction is the palace, which was the birthplace of cardinal Adam Stefan Sapieha. You can stay within the castle itself, in one of the modern suite rooms, and enjoy both the building and its expansive surrounding gardens.
What can I expect on a business trip to Krasiczyn?
As an up-and-coming area that's interesting to investors, it's not only an economical choice of venue but also an impressive one to meet clients and potential business partners. The hotel in Krasiczyn castle is fully equipped with a conference centre, which includes a multi-media projector, a house laptop, a state-of-the-art sound system and wireless microphones. You can even hire out the castle courtyard for larger corporate events. Krasiczyn is also within easy reach of bigger cities: it's just a 15 minute drive to the historic city of Przemyśl - the location of a central train station that serves commuters well.
What can I do after work when staying in Krasiczyn hotel?
When exploring the castle from your Krasiczyn hotel, it's well worth a walk around the large gardens, and a visit to the famous on-site chapel. You can choose to join an organised tour and hear about the history from a well-informed guide, or you can explore the castle and grounds independently. If you choose to follow one of the marked walking routes, you'll pass a number of great viewing points as well as significant geological sites and fortifications. There are also regular buses and clear roads that'll take you to neighbouring villages and cities.