Bocairent hotels are well-equipt and charming
1 matched Hotels in Bocairent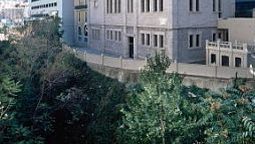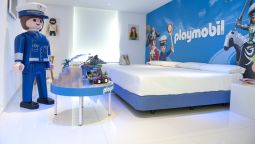 Bocairent is a small town in the Vall d'Albaida comarca of the Valencian Community in Spain. The town has been nicknamed "Town in the Rock", as many of the houses were excavated from the surrounding rock on the hill top in the Sierra Mariola Mountains. The hill is peppered with caves showing the occupation of its prehistoric residents and were referred to as "beehives" during the Moorish occupation. The town also shows evidence of its occupation by the Romans, and there are several excellent hotels in Bocairent to explore it all. The town's economy was previously based entirely on the blanket and fabric industry but is becoming more diversified in recent years.
How can I enjoy myself outside of working hours in Bocairent?
Enjoy the fresh mountain air while exploring the narrow cobbled streets of the old town, with its pretty squares and fountains. There is the opportunity for hiking, mountain biking, rock climbing and horse riding on the outskirts of the town. The surrounding area offers activities like microlighting and hot air balloon rides, perfect for viewing the surrounding countryside. Restaurants in the town serve traditional Valencian cooking, including El Cancell, a highly recommended restaurant famous for its paella and perfect for a relaxing business lunch. There is one nightclub in the town for evening entertainment and several lively bars, including Bar Sifor which serves excellent tapas. The town also has a municipal pool, open between June and September each year.
What particular business services are available to me in Bocairent?
There are several great business hotels situated in Bocairent, offering business services and meeting facilities all year round. When outside the hotel, the library at the local Town Hall offers an Internet service. The town is conveniently accessed from the Alicante Airport (ALC), 88.1 km from the town's centre with a bus service and taxis available for transport.
What locations are best to visit from my hotel in Bocairent?
Business travellers will not be disappointed with hotels in Bocairent, which offer productivity, history and more. The Municipal Archaeological Museum has artefacts from the local archaeological sites on display, including items from the Paleolithic period and the Middle Ages. The Parish museum is an interesting visit. Located in the church, the museum displays paintings by famous local artists. The Moors and Christians Museum offer displays giving detail into Bocairent's history and former inhabitants.