Brooklyn - Rock and Roll Hall of Fame Designated Landmark
2 matched Hotels in Brooklyn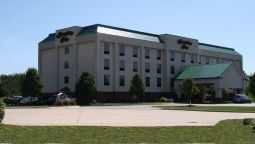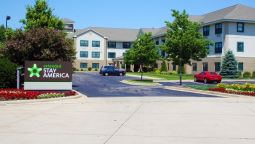 As a suburb of Cleveland, not many people come to Ohio for Brooklyn. However, it has a rich history, including being the site of the first performance by Elvis Presley. On October 20, 1955, a young Elvis took the stage for the first time in the northern U.S. It was also the first filmed performance, as it was a year before his famous appearance on the Ed Sullivan Show. Due to this rock and roll history, the Brooklyn High School is recognized by the Rock and Roll Hall of Fame and Museum as a national rock and roll landmark. Besides the fame of the local high school, Brooklyn is also known for its Memphis Kiddie Park.
Location: Cleveland Suburb Bordering the City
Located not far from Cleveland, Ohio, Brooklyn is a small town in the county of Cuyahoga. Several Cleveland attractions are not far from the city, including the Cleveland Metroparks Zoo. It is also divided into Brooklyn and Old Brooklyn. The closest airport is in Cleveland. You can easily access this suburb by car using the 71 or 480 freeway.
Culture: See a Lockheed T-33 Shooting Star Jet Plane
The Brooklyn High School auditorium is a designated rock and roll landmark, but it remains a normal high school auditorium. In 2005, there was a special concert celebrating the anniversary of this visit, with some of the original acts and other notable people. Next to the City Hall is a decommissioned Lockheed T-33 Shooting Star jet plane on display. The designs for this plane began in 1940s, and development continued until the 1959. Its primary purpose was to train pilots in the transition to the modern turbo-jet engines.
Activities: Ride the Famous Little Dipper Roller Coaster
The famous Memphis Kiddie Park in Brooklyn was opened in 1952. It features 11 rides designed for children and families to enjoy. It is home to the Little Dipper roller coaster, which is the oldest steel roller coaster still operating in North America. If amusement parks are not your favorite pastime, then you can enjoy one of the many regular parks in town. The nature trail through Veteran's Memorial Park is filled with beautiful woodland and other natural landscapes. The park is the city's largest recreational area, with many options for outdoor activities.