What to do while staying at a hotel in Aberystwyth?
2 matched hotels in Aberystwyth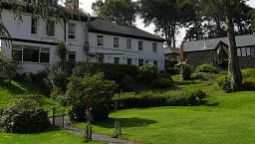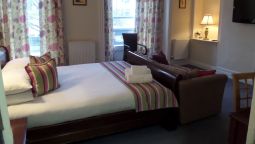 Aberystwyth is a historic town and holiday resort in West Wales located close to the confluence of the Ystwyth and Rheidol rivers. A university college was established in the town in 1872 which caused Aberystwyth to become a major Welsh centre of education. There is a choice of hotels in Aberystwyth; the town has a seafront and promenade with two separate stretches of beach divided by the town's castle.
What is there for me to do after working hours in Aberystwyth?
The town is mainly a tourist destination and is surrounded by beautiful scenery including Constitution Hill, with panoramic views over the surrounds, and a camera obscura. Spend an evening at the Aberystwyth Arts Centre which offers a 125-seat cinema as well as a concert hall and theatre offering various shows and events. Other after-hours entertainment in the town includes a live music scene, and the University Music Centre promotes a varied programme throughout the year. Enjoy a business lunch at the highly recommended Gwesty Cymru Hotel & Restaurant, offering seafront fine dining. For some exercise, enjoy the fitness facilities at the sports centre at Aberystwyth University.
What business services can I expect to find in Aberystwyth?
Besides the business hotels in the town, Aberystwyth University has a conference centre with several venues on the campus equipped with full audio-visual equipment and flip charts. The most convenient airports for access to Aberystwyth are Birmingham International Airport (BHX), located 212 km away, or Cardiff Airport (CWL), 180 km from town. Both airports offer a train and bus service.
What are the best sights for me to see from my hotel in Aberystwyth?
For an after work outing, explore the forests and meadows on the outskirts of town on the well-preserved narrow-gauge Vale of Rheidol Railway. Of interest to visit, the town's railway station was built in 1924 in the classical style of that period and is a mixture of Classical Revival, Victorian and Gothic architecture. Take a ride on the Aberystwyth Cliff Railway, a funicular railway heading up Constitution Hill and offering excellent scenic views. Visit the Magic of Life Butterfly House with its hundreds of colourful butterflies along with bizarre insects and giant caterpillars. The property also displays collections of endangered and rare plants.